RetailDesk Point of Sale
The point of sale module is built to give you fastest response time and accurate invoice calculation. You can key in the products with name, UPC as well as Tags. For your registered customer sale, you can search the customer via Code and name and there is option for quick add. There is a cleaner view of line items, Totals and Tenders. The Point of Sale has a functionality of Park, Save, Void and deleting a single line item also. You can preview the item details of your invoice on screen. The point of Sale offers you splitting of invoice payments. Point of Sale screen has an option to browse product by categories and quick keys setup. Every one of your sales invoice receipt is printed with barcode.
RetailDesk POS - Sale Module
1. Bonrix RetailDesk Current Sale Screen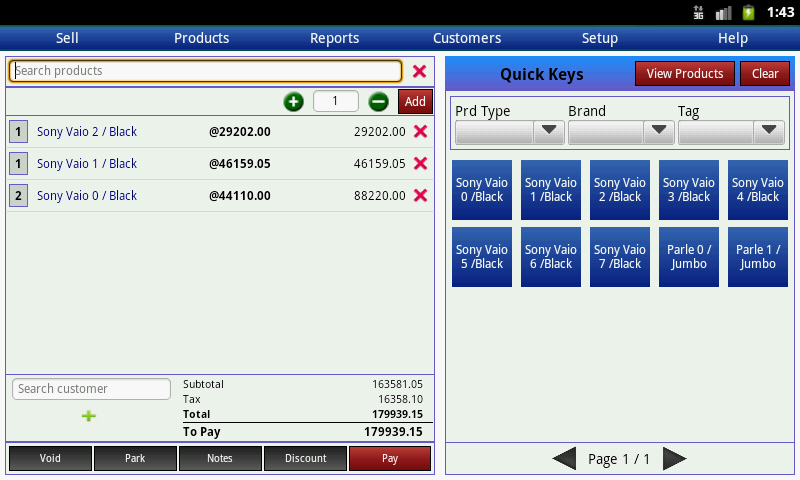 Bonrix RetailDesk current sale screen works for display the selected products to cart in and ready to payment for that products.
2. Bonrix RetailDesk Sale Note to park Current Sale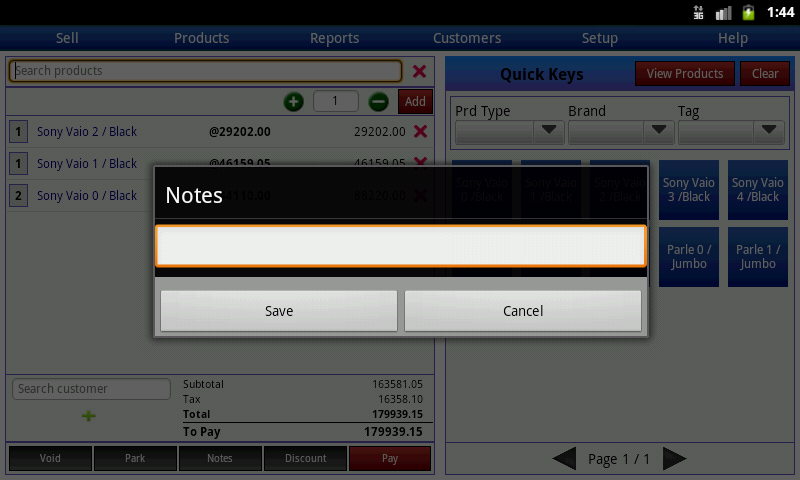 Bonrix RetailDesk note useful to mark a note for parking the sale a side, it may be reason to park the sale or any private note on sale.
3. Bonrix RetailDesk Sale Discount on Current Sale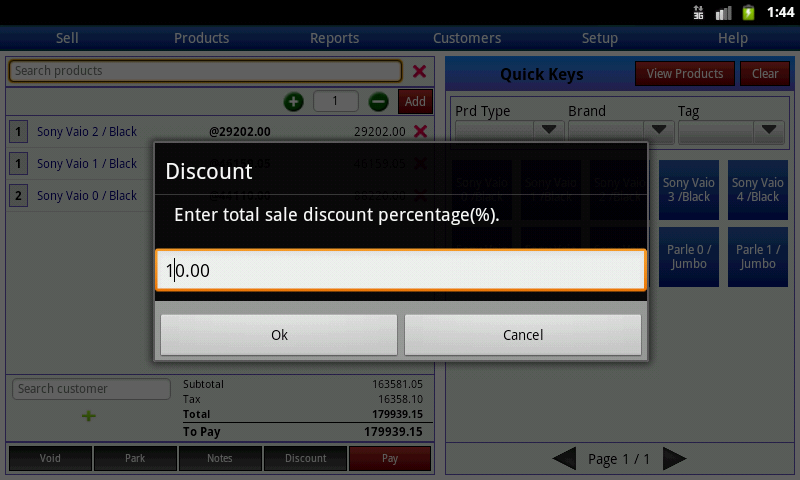 User can give separate discount on the current sale if required.
4. Bonrix RetailDesk Sale Payment Options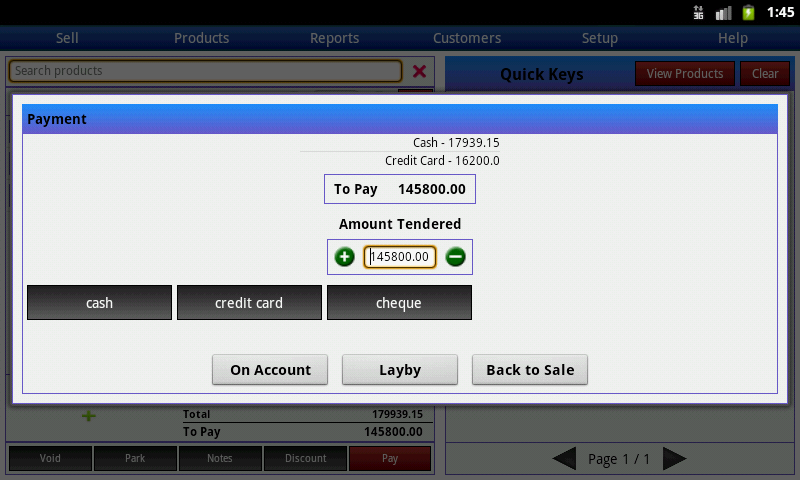 There are various user define payment options available at the Bonrix RetailDesk sale screen.
5. Bonrix RetailDesk Retreive Sale Screen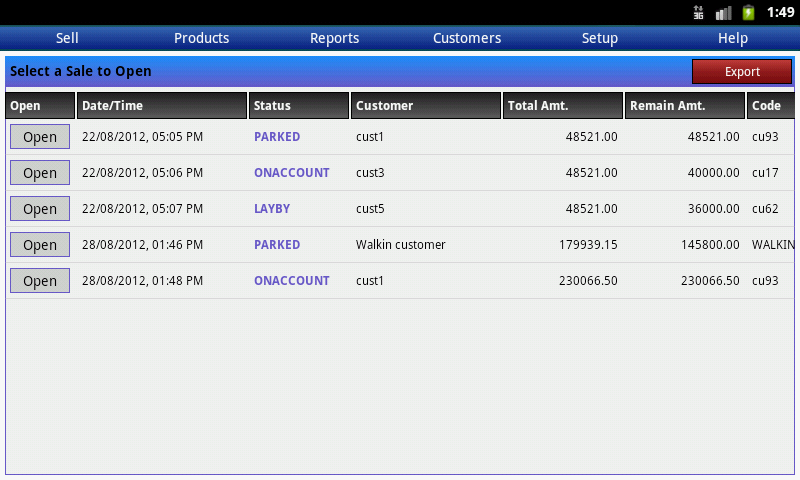 Bonrix RetailDesk retreive sale screen works for display the parked sales and retreive it to current sale screen for select payment option.